About us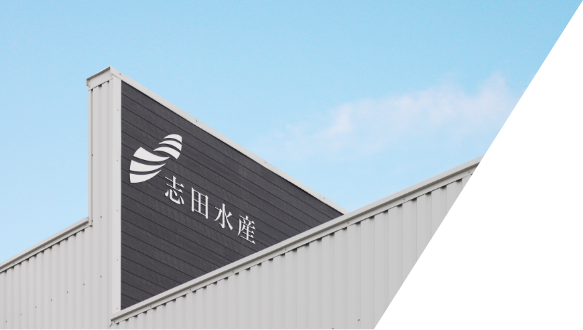 All kinds of fish, landed all over the world.
And, a diversifying food culture.
At Shida Suisan we purchase raw materials based on a strong information network and combine the skillful techniques of our workers with the latest technology in our pursuit of the challenge of creating a new type of seafood processing.
Production line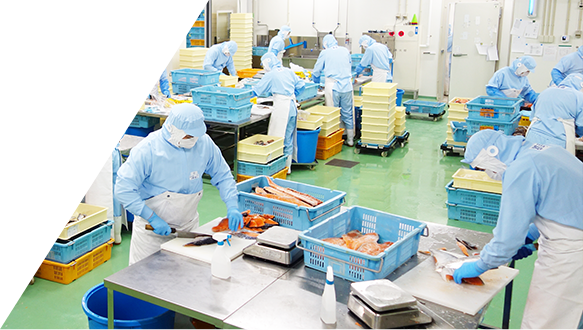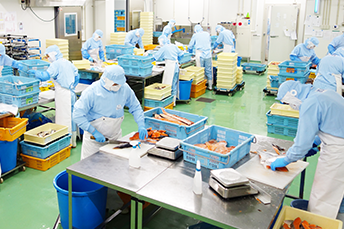 A production line that combines the handwork of skilled workers with advanced technology
Introducing part of our plant production line, packed full of techniques for creating "Deliciousness".