Core approach
Shida Suisan's total support
guarantees satisfaction for our clients.
Core concept - "Deliciousness"
Shida Suisan thinks about food in simple terms. Our core concept is "Deliciousness".
If we pursue the special quality of a particular fish, it will naturally become "Delicious".
That is how we understand fish to be.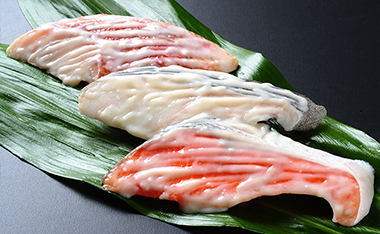 Hand-cut by skilled workers
At Shida Suisan we want to value the time-honored ways of eating.
In order to achieve this, hand-cutting by skilled workers is necessary. Freedom of shape and weight doubles the fun of food. At the same time, we are searching for synergy with mechanical production.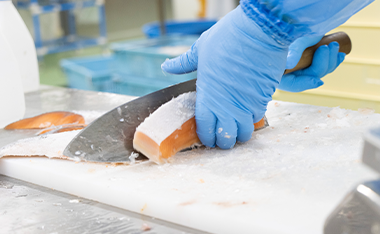 Continuing challenge
Shida Suisan is still a company that is behind others in terms of experience. But we continue to boldly take on challenges daily in order to actively introduce advanced methods.
In this area, we aim for the next stage based on continued learning rather than experience.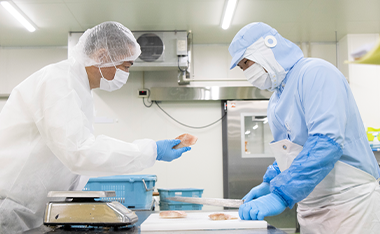 People
People give birth to all of this.
Shida Suisan invests in people. We also consider the working environment.
We press forward in our ventures based on strong cooperation with people both inside and outside the company.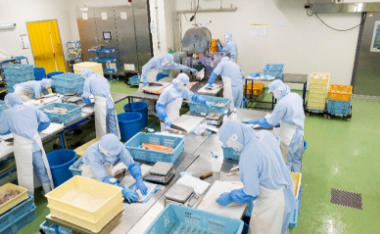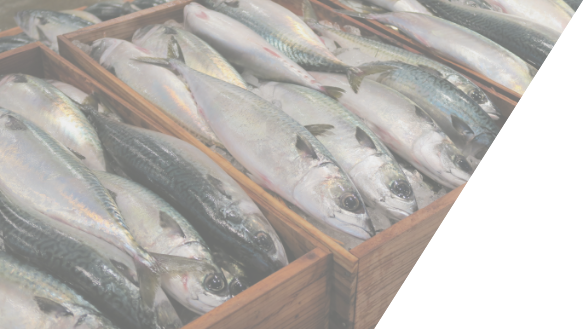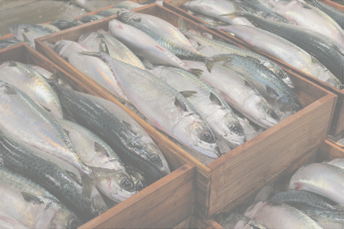 Stable raw material procurement capability
Based on strong cooperation with raw material trading companies, we are creating a stable supply system.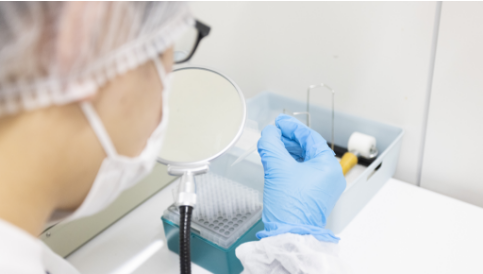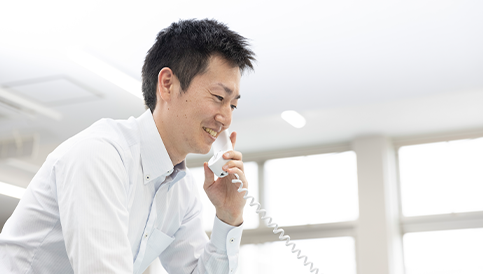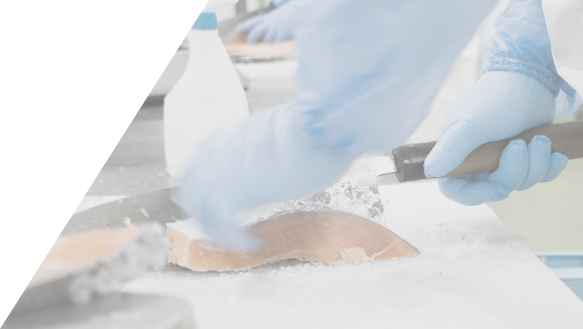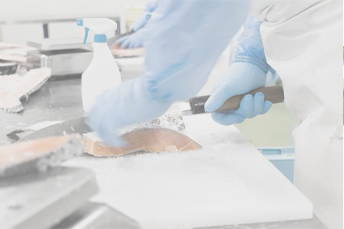 Fusion of manual work and mechanization
Combining the advanced processing techniques of skilled workers with advanced technology,
we strive to improve quality and productivity daily.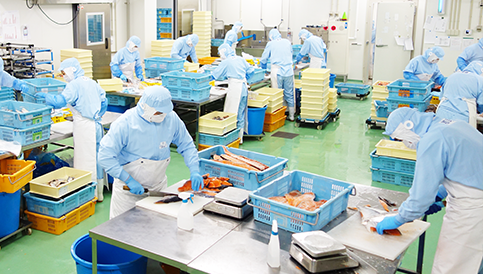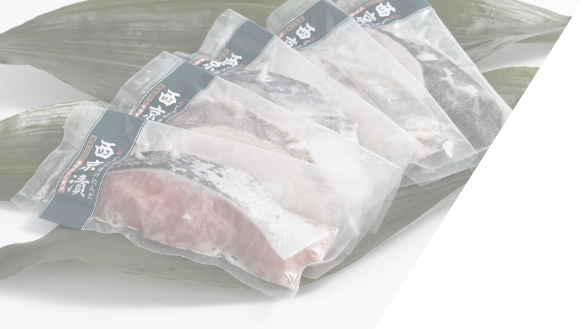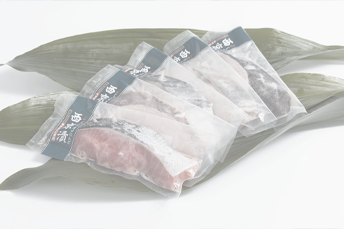 No compromising when maturing our pickled fish
Maturity achieved with ample time and processes that spare no effort create "Deliciousness".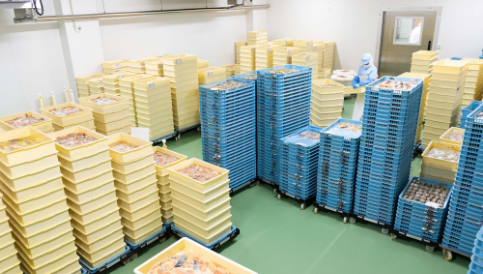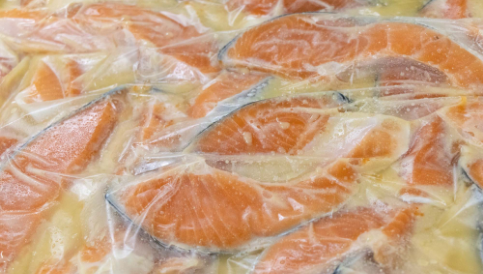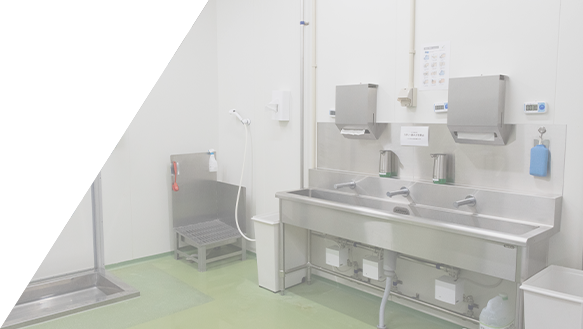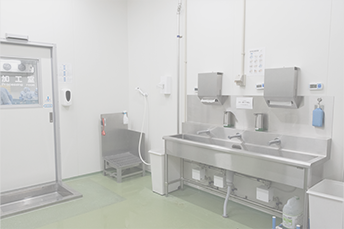 Safety efforts
We provide safe products that come from a hygienic environment and management system based on HACCP.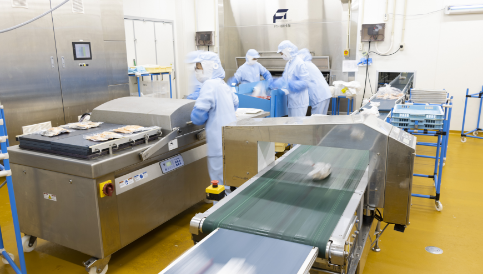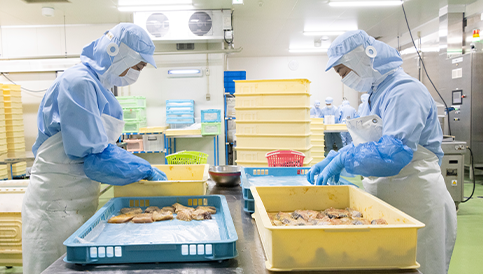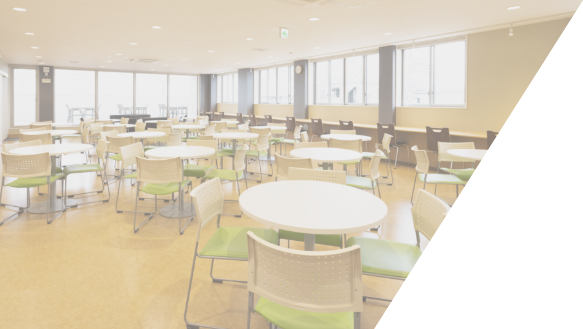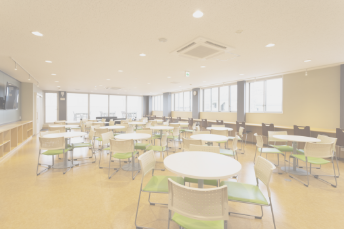 A lively communication space
An office space where people mix, talk, and create value.
Everybody cooperates with each other,
and aims to provide even better service.